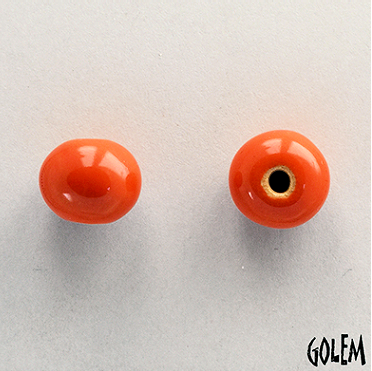 Golem Round Bead, 13.5 mm - Coral
$ 1.25
Dimensions:

Sold Individually 

GOLEM DESIGN STUDIO 
Hand-painted and hand-glazed ceramic Round Bead
Diameter: around 13.5 mm
Width (from hole to hole): 11 mm
Stringing hole - 2.8 mm

I love the GOLEM DESIGN STUDIO pendants and beads. The designs are beautiful, executed exquisitely and the colors are amazing. 
The 2.8mm hole will allow the passage of 8 strands of C-Lon BeadCord and even more strands with a thinner style of cord. 
Related Products