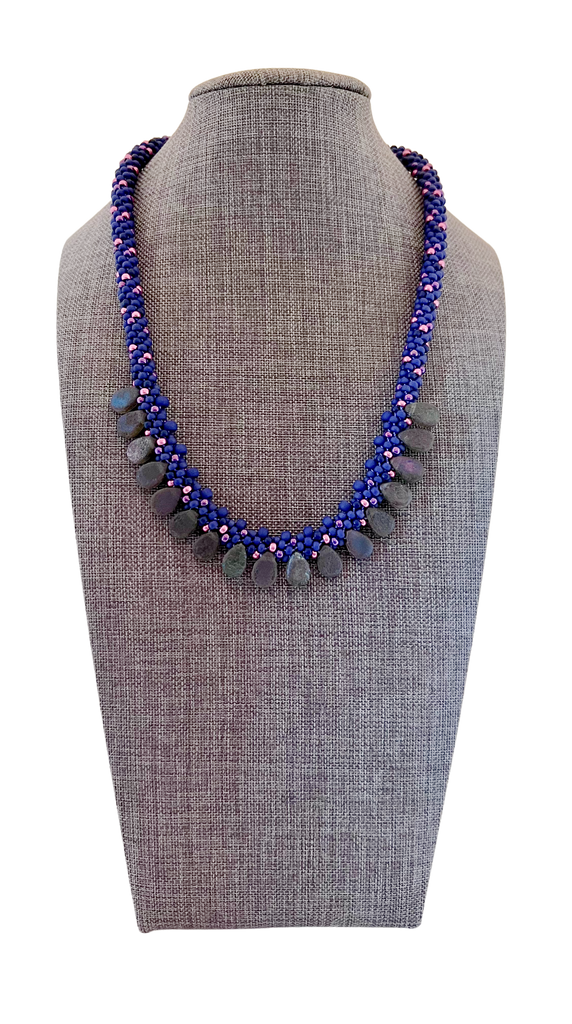 Handmade Beaded Etched Teardrop Fringe Necklace - Matte Cobalt Luster
$ 42.00 $ 68.00
Description:



I

 call this the "Beaded Teardrop Fringe Necklace". 
To achieve the "teardrop fringe" on the bottom edge and the accent bead on the top edge, the beads are strung in a particular sequence. This necklace is made of of Miyuki (Cobalt Luster) and Toho (Galvanized Eggplant) seed beads & embellished with Etched Glass Teardrop Beads.
The finished length is 19" and the necklace is finished with a Black Acrylic Magnetic Clasp.