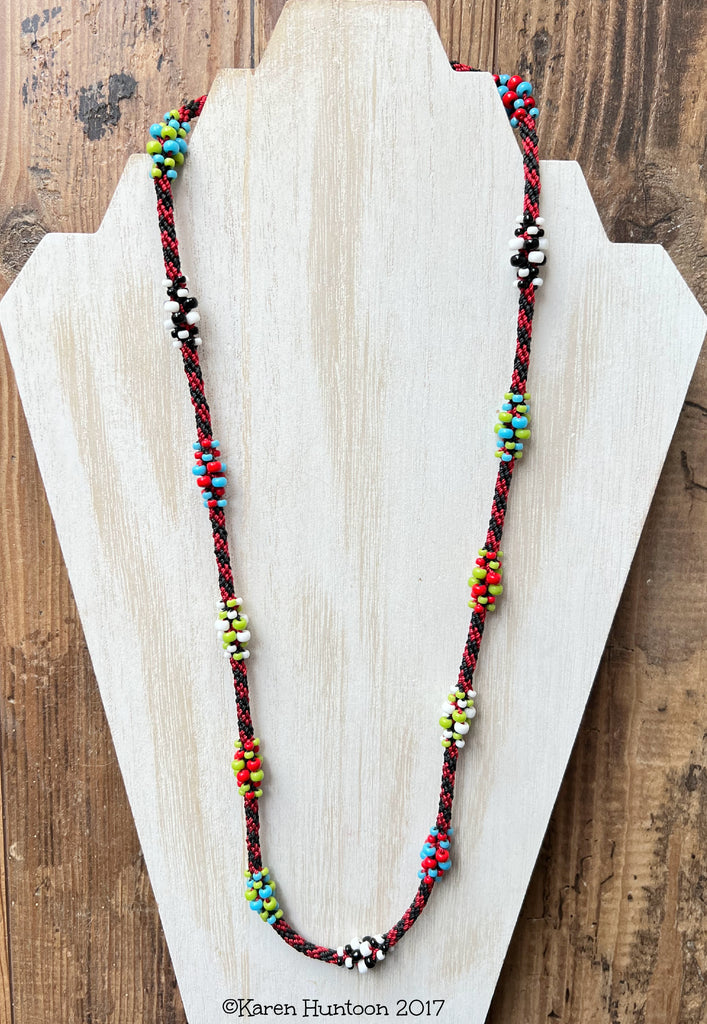 Clusters of Fun Kumihimo Necklace Kit - Brights
$ 26.00
Description:
This is a fun necklace to make and even though many of you have made "clusters" this one is a bit different. But you'll have to try it to find out!  This is very easy and pretty quick. 
I have used C-Lon Tex 400 for the "rope" portion of the braid and a combination of 8/0 and 6/0 Toho and Miyuki Seed Beads for the Clusters.  The pattern is written for a 27" necklace (give or take) with 13 beaded clusters. You can make the necklace shorter if you like. For someone that likes a shorter necklace and has a small wrist, you could buy an extra 5mm All-in-One magnetic clasp and make a necklace and a bracelet.
Kit includes:
- C-Lon Tex 400
- 8/0 Toho/Miyuki Seed Beads
- 6/0
Toho/Miyuki Seed Beads
- 5mm All-in-One Magnetic Clasp  
- Instructions with Photos
You will need:
- Scissors
- Tape Measure
- Needle & Thread, 
Cord Zapper
 or Fray Block to finish ends
- Glue (I use WeldBond Universal Glue - available at Ace Hardware stores & some craft stores)
You should know:
- Kumihimo Round Braid (Kongoh Gumi)
- How to drop beads (see 
Kumihimo Tip #14
 if you need a refresher). It's easy.
Related Products